Meet Your Team
Our therapists and office manager are dedicated to helping you overcome the challenges you are facing.
Therapists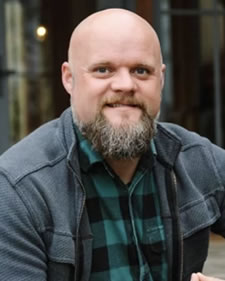 ZACHARY CARLSON, LMHC
Zachary is our Clinical Director and provides individual, adolescent (12 and up), adult, parenting, and gender counseling.
Education
Master of Arts degree in Clinical Psychology
Bachelor of Arts degree in Psychology
Licensed Mental Health Counselor (LMCH).
Zachary Carlson's therapeutic approach is diverse, drawing on evidence-based mindfulness practices and techniques from Cognitive Behavioral Therapy (CBT) and emphasizing Rogerian's "Person-Centered" Therapy. His approach also draws from his formal education, which focused heavily on an Existential-Phenomenological approach, factoring in all the elements of a person's life experience to help shape the therapeutic approach around their unique set of needs.

Clinical Specialties
Existential-Phenomenological orientation
CBT for anxiety and depression
Parenting counseling
Motivational therapy
Gender counseling
Somatic therapy
Trauma counseling
Suicidal ideation
Self-Harm counseling
Work/school-life balance
Managing stress
Mindfulness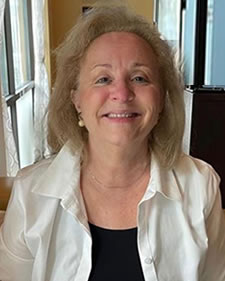 PAULA F FREDERICK, LMHC, SUDP
Paula provides individual, child, and family therapy services.

Education and Credentials
Master's Degree in Education and Psychological Counseling (Psychotherapy), Portland State University, Portland, Oregon
Licensed Mental Health Counselor (LMHC)
Substance Use Disorder Professional (SUDP)
Experience. Ms. Frederick has worked in the behavioral health field for over three decades. She has worked as an administrator and director of hospital, day treatment, and outpatient clinics and programs, supervising multiple programs and clinical staff. In addition, she taught college and university-level courses at Bellevue College and Antioch University for over two decades on topics such as psychopathology/the DSM, diagnosis and assessment, introduction to addiction, and group therapy skills, among others.
Therapeutic Style. Paula works with clients of all ages and their families and particularly enjoys working with older teens, adults, and parents. She views therapy as a collaborative process, working with clients or families to achieve their goals using a philosophical and reflective perspective. She uses an integrative and holistic approach tailored to each client, drawing on her extensive and eclectic experience and training in numerous clinical practices.
Paula has traveled extensively, lived in diverse cultures, and has substantial experience and training working with many diverse cultures, family systems, and ages.
Clinic Specialties and Training
Addictions
Cognitive Behavioral Therapy (CBT)
Trauma-Focused Cognitive Behavioral Therapy (T-CBT)
Co-Occurring Disorders (mental health and substance abuse disorders simultaneously)
Dialectic Behavior Therapy (DBT)
Eating Disorders
Family Systems
Psychodynamics
Tapping
Trauma
Paula's interests include travel (particularly internationally), yoga, gardening, water sports, music, walking, hiking, and biking. Paula incorporates yoga, relaxation, and other modalities, in her therapy practice.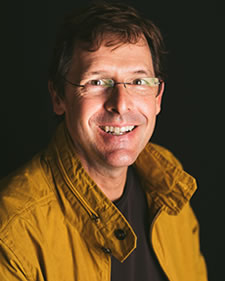 JAMI SWEENEY, LMHCA
Jami is a licensed mental health counselor passionate about helping children, adolescents, and adults navigate life's challenges. He provides individual, child, and adolescent (8 and up), adult, parenting, and gender counseling. He conducts our no-fee, 30-minute assessments with Sammamish residents and refers them for ongoing counseling services as needed.
Education
Master of Arts in Psychology from the University of Washington (LMHCA), Seattle, Washington
M.Ed. SPED - Low Incidence Disabilities, University of Kansas, Lawrence, Kansas
M.Ed. Early Childhood Special Education, University of Kansas, Lawrence, Kansas
Our Whole Lives Comprehensive Sexuality Education Certified
Jami's approach to counseling is rooted in evidence-based treatments, which means he relies on proven methods to provide you with effective care. (You can learn more about these approaches on our services page.)
Jami's main goal as a mental health counselor is to assess, diagnose, treat, and prevent mental illnesses. And he understands that you are much more than your mental health. That's why he brings elements from his Montessori and Comprehensive Sexuality Education backgrounds into his practice. He takes a developmental approach, helping you develop essential relational and executive functioning skills.
Jami's experience influences his evidence-based approach to his practice, where he applies research-tested strategies to promote individual growth and self-realization.
Jami completed his internship at Youth Eastside Services in Bellevue, Washington, and worked in the Bellevue and Lake Washington school districts. He is a member of the Washington Mental Health Counselor Association and the American Counseling Association.
Clinical Specialties
ADHD
Anxiety
Coping Skills
Depression
Gender Dysphoria
Motivation, Perfectionism
Peer Relationships
Relationship Issues
School Issues
Self Esteem
Sexuality

Stress




JACQUELYN OWENS, MA, NCC, CCTS, LMHC
Jacquelyn provides individual, adolescent (16 and up), adult and gender counseling.
Education: Jacquelyn holds a Master of Arts degree in Counseling Psychology from Argosy University. She is a Washington State Licensed Mental Health Counselor (LMHC) and a certified clinical trauma specialist (CCTS).
Jacquelyn's therapeutic style is relational, person centered and trauma informed. She strives to create a supportive space for clients to find healing. She has extensive experience with helping clients navigate trauma. Jacquelyn is passionate about supporting diverse clients, including the LGBTQIA+ community.
Clinical Specialties:
Trauma and Post Traumatic Stress
EMDR
Dialectical Behavioral Therapy (DBT)
Cognitive Behavioral Therapy (CBT)
Grief and loss
Gender-affirming care
Life transitions
Adolescents transitioning to college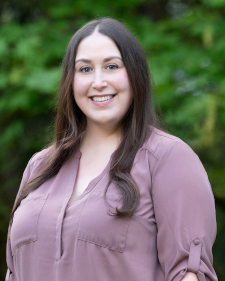 KRISTA CORY, LMFTA
Krista provides individual, adolescent (10 and up), couples, and family counseling.
Education
Master of Arts degree in Marriage and Family Therapy
Bachelor of Arts degree in Liberal Arts with a concentration in Psychology
Licensed Marriage and Family Therapist Associate (LMFTA)
Krista Cory's therapeutic approach is rooted in creating a safe, supportive, and empathetic space where individuals, couples, and families can explore personal growth and healing. Krista employs a person-centered style and collaborates with clients to develop goals tailored to their unique needs. She also incorporates Emotionally Focused Therapy (EFT) techniques to enhance emotional responsiveness and foster a more secure attachment within partnerships and families. Utilizing a systemic lens, she identifies patterns of interaction and communication styles and how each individual's behavior impacts the entire family dynamic.
Clinical Specialties
Adjustment Issues
Anger Management
Anxiety
Depression
Emotionally Focused Therapy (EFT)
Life Transitions
Relationship and Family Conflicts
Solution-Focused Brief Therapy (SFBT)
Self-Esteem Issues
Stress Management
Trauma
Work/School-Life Balance
Contact us today for more information and to schedule an appointment.